Colin McPartland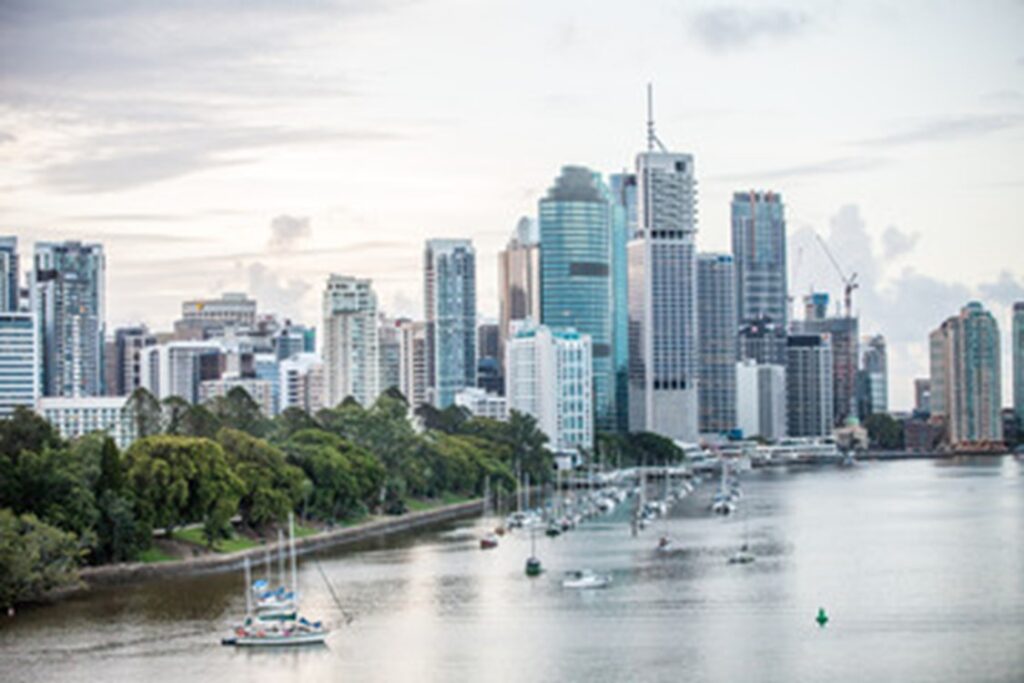 Real estate is a constantly evolving industry that is subject to ebb and flow as the market changes. Naturally, real estate professionals stand out as crucial liaisons for helping potential buyers and renters find the best properties possible. These professionals also are incredible sources of information for the ins and outs of the real estate market, helping buyers understand important facets of the industry such as design trends, mortgage rates, lending, and how to fully maximize access to properties within their budget.
Colin McPartland recognizes that- now more than ever- it is important that real estate professionals help buyers, renters, and sellers best understand the options available to them in the current market. Whether it be home improvement tips that can attract buyers and maximize profits from a sale or what buyers look for in their first homes, this information is vital for helping individuals understand the intricacies of the market.
Colin McPartland Bio
Colin McPartland was raised on a rural American farm, and he believes that this is where he developed the work ethic that would serve him well throughout his career. Everything from waking up early to tend to responsibilities on the farm to sticking with a job until it is completed have contributed to developing Colin's acumen as a dedicated professional who does not shy away from putting in the hard work.
Currently, Colin McPartland works in real estate where he prides himself on his dedication to connecting individuals and families with properties that they are happy to call home. Colin has set himself apart in the industry as a trusted professional with a wealth of knowledge on several real estate markets in the greater Seattle area including Seattle, Tacoma, Olympia, Lynnwood and Everett, WA. Through his experience in real estate, Colin has developed a strong foundational understanding of the buying and selling process and has a penchant for spotting trends, keeping a pulse on the current state of the market, and helping clients access properties that best align with their needs.
Colin McPartland Discusses Tips for Finding the Right Home for You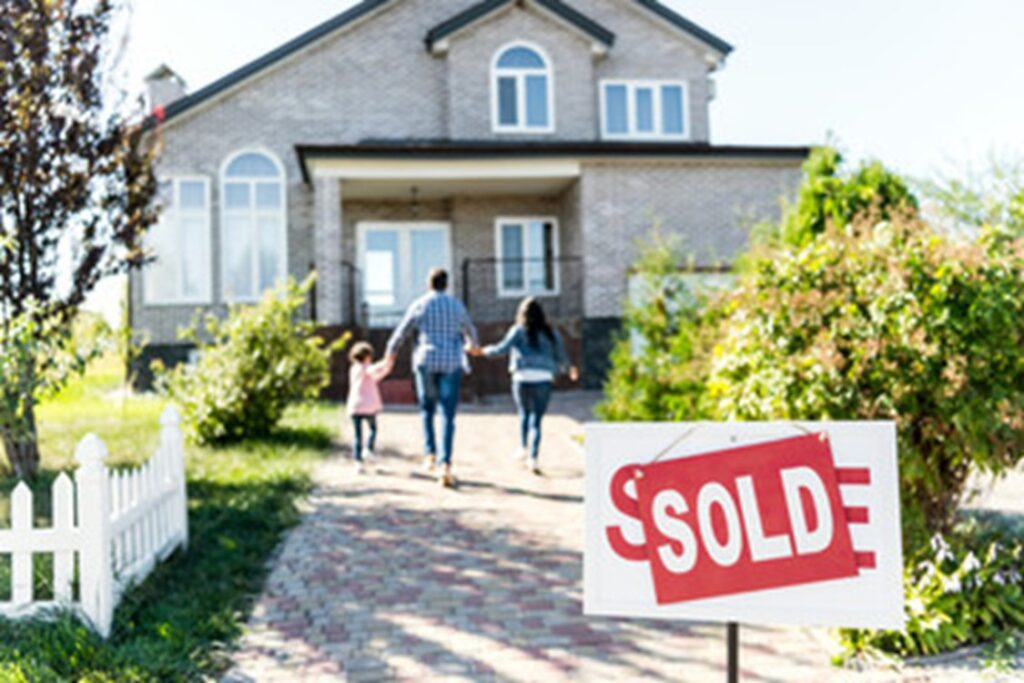 .
While we may not have direct control over the housing market, our budget, or the homes that have been put up for sale in coveted areas, Colin McPartland speaks to how there are a variety of ways to ensure that we find our perfect home. Here, Colin explores a few ways that buyers can set themselves up for success to find what they are looking for.
Think About What You Want in a Home
It may sound simple, but potential homebuyers often do not think long and hard about what they want in a home- instead simply reacting to what they see on the market. The reason why Colin McPartland stands by the process of considering your needs is because it is one of the most crucial elements of house hunting process. Everything from the number of bedrooms, size, layout, and even design will impact how you inhabit the space. Knowing what you are looking for in the beginning of the journey will help trim the fat and prevent you from wasting time with properties that you know you are not interested in. Colin warns potential buyers, however, that it is also a good idea to be a bit flexible in your demands. If you walk into a home that gives you a great feeling and ticks at least most of your boxes, it may just be the perfect home for you when considering what is available.
Know Your Budget
Budget is an important component of purchasing a home. The last thing that you would want is to buy a home only to realize that the mortgage and associated costs will put you out. Securing a pre-approved loan can be a great way to know exactly what is in your budget and how long it would take you to pay a home off. One of the most vital things to remember about a budget is that it is not necessarily the most that you are willing to pay so much as a range that you could comfortably afford. Factors such as HOA fees, taxes, and a variety of other elements that may impact the full monthly costs are crucial to consider with this in mind.
Be Realistic
One cannot overstate the importance of being realistic when searching for your perfect home. Frequently, potential buyers have an idea of what their home should look like and are uncompromising in their pursuit of perfection. Of course, this can make the process a bit more difficult for them as no house is perfect necessarily- all will have at least some elements that could naturally be a bit better suited for you. Making a list of must have's is a great first step for forming a realistic idea of your perfect home as it encourages you to consider things that you could live without. Don't write off a home just because it may not have one or more of the things that you were looking for. But- by the same token- this does not mean that you must compromise on every one of your wants.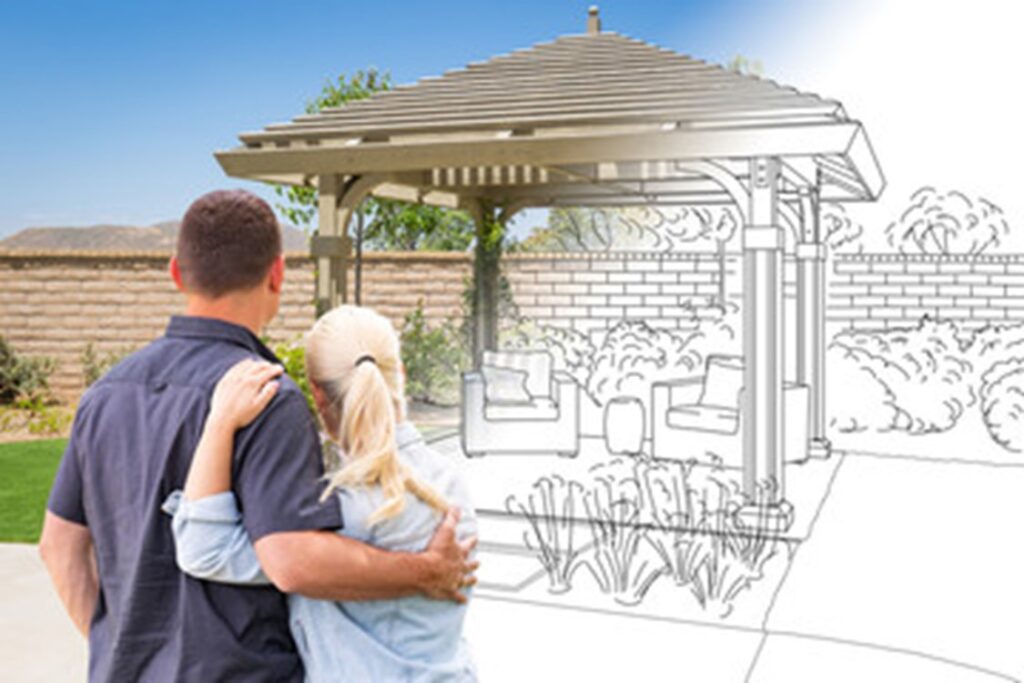 Do Your Homework
Finding houses that seem to fit our needs is just part of the process of purchasing the perfect home. A commonly overlooked aspect of house hunting is doing some research that will best empower us to be sure we are making the right decision. Buyers will want to look into the neighborhood that they are going to live in to see that it aligns with their lifestyle, expectations, and even safety concerns. For example, a family that has children may consider the local school system to be a defining factor in finalizing their decision- and resources are available to assess the status of this and more. Never shy away from doing your homework when looking to buy a home to live in for years to come.
Consider Hiring a Professional
Real estate professionals can be an excellent resource when shopping for a home. Not only do these individuals have training that includes a strong understanding of the housing market, but they can also help you consider the feasibility of finding some of the things that you are looking for. Many people start their home buying process by checking sites such as Zillow and similar housing platforms. The limitation of this method is that it only includes homes that have been put up. Real estate professionals with local connections will have a good idea of other houses that are for sale potentially as soon as they are made available. The know-how and access of a trusted real estate agent is key if you are looking for a home that is perfect for you. After all, great homes often go fast in booming markets.
Future Posts
Colin McPartland realizes that many individuals have become much more interested in the real estate market in the face of recent developments. With this in mind, Colin hopes to provide insights into the realm of his industry while similarly covering recent updates. Future posts will include topics such as DIY home improvement projects for individuals of all handiness levels, information on mortgage rates, the rapidly developing world of Seattle real estate, and what potential home buyers should look for in realtors.
2020 Rookie of the Year
Top agent for sales production for in the Seattle market in Washington State within the Fathom Brokerage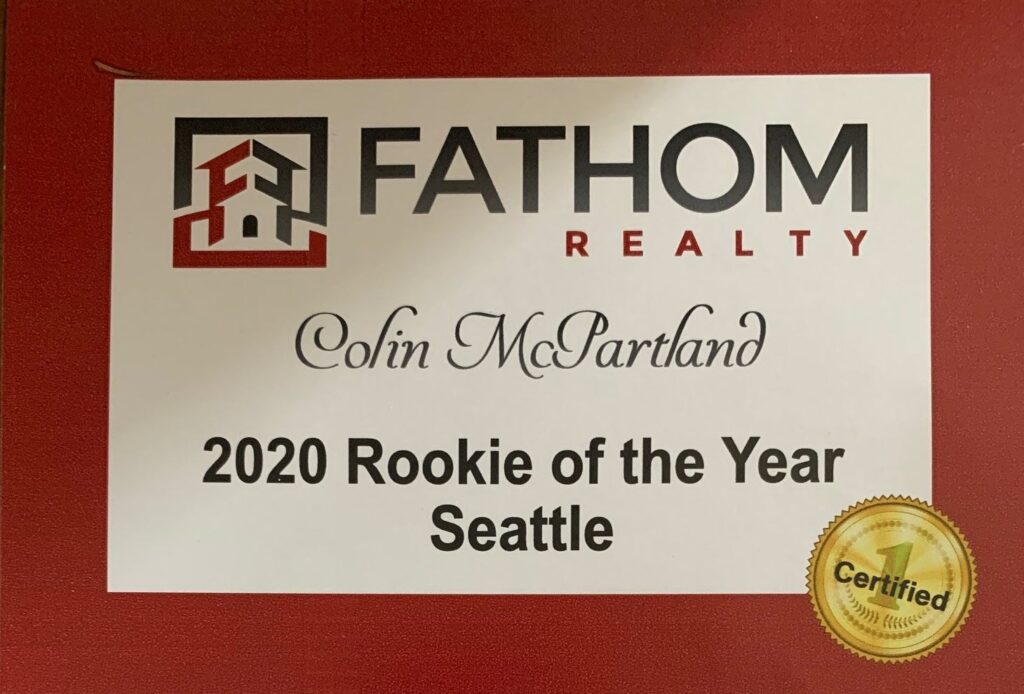 2021 Top Producer
1 of the top 3 agents in production for the Seattle market in Washington within the Fathom Brokerage